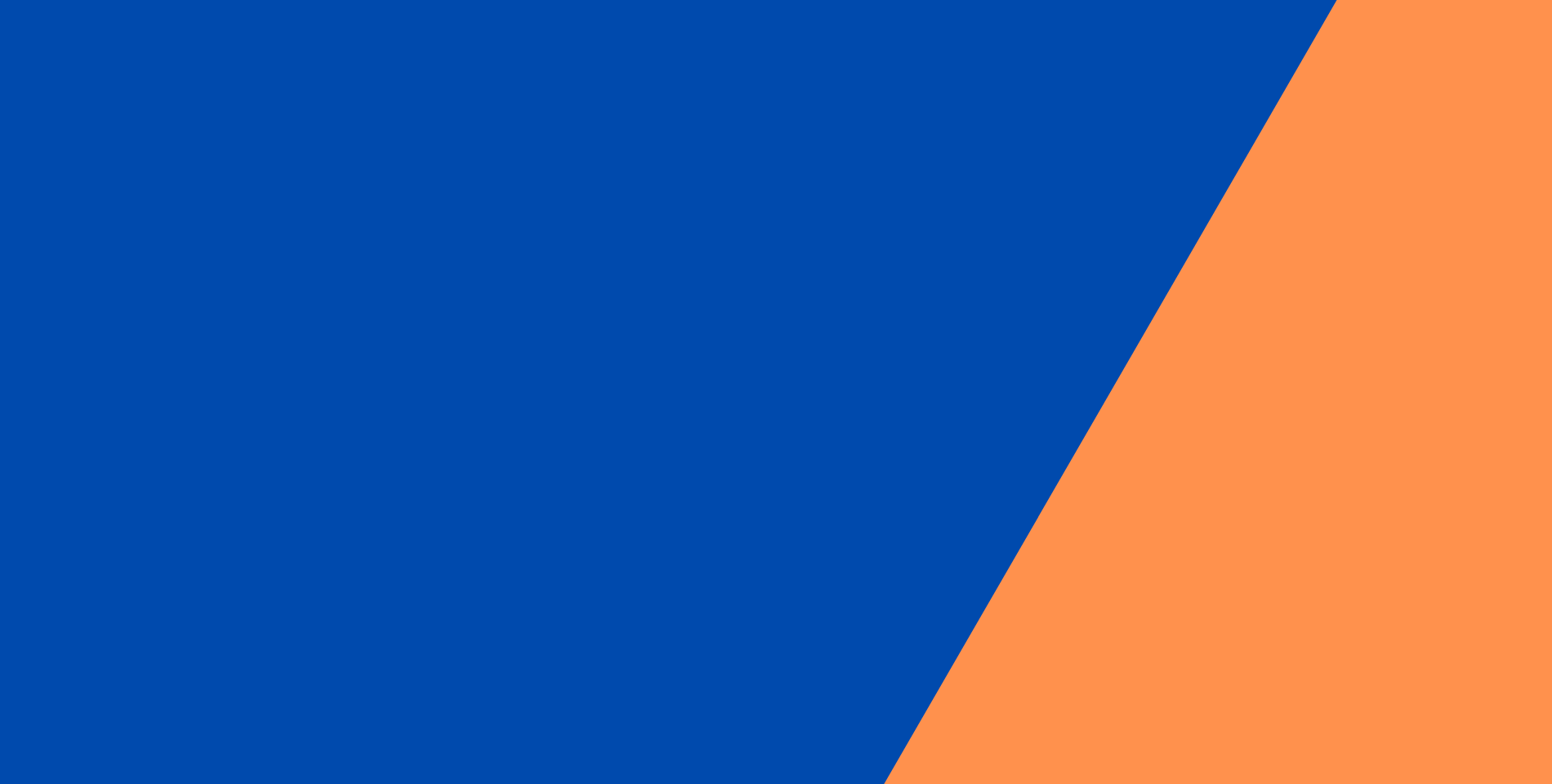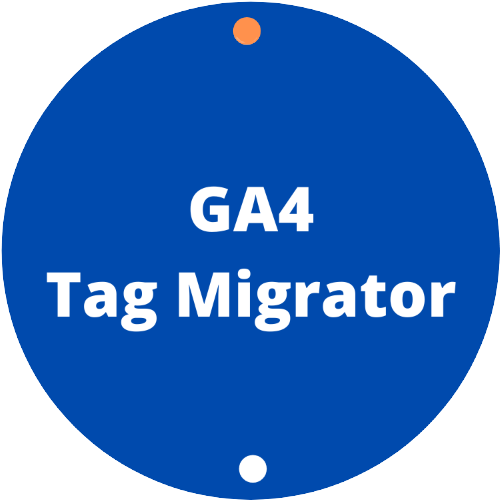 Google Analytics 4 migrations made easy
Specifically created for Digital Marketing Agencies, you can save time and future proof your clients' Google Analytics tracking with only 4 steps!
Demo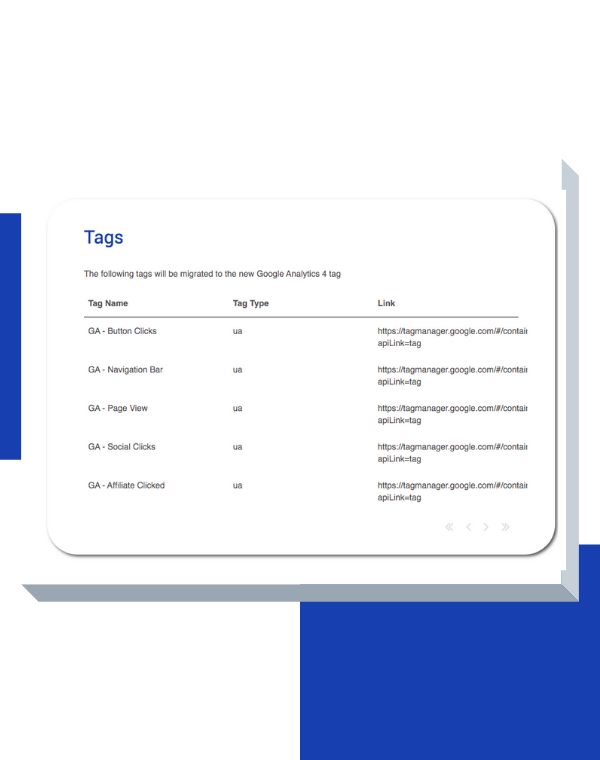 New Google Analytics 4 Tags
Get all your clients ready for Google Analytics 4 today.
While working for Digital Marketing agencies we have noticed that many clients are hesitant about the new Google Analytics 4 property. They don't want to give up on Universal Analytics and do not have the time and resources to duplicate their current GTM implementation to Google Analytics 4.
That's why we came up with GA4 Tag Migrator, an automation tool that allows you to migrate a website from Universal Analytics to Google Analytics 4 with only 4 steps. We support the following elements:
Pageview Tracking
Event Tracking
Custom Dimensions (Coming Soon)
Custom Metrics (Coming Soon)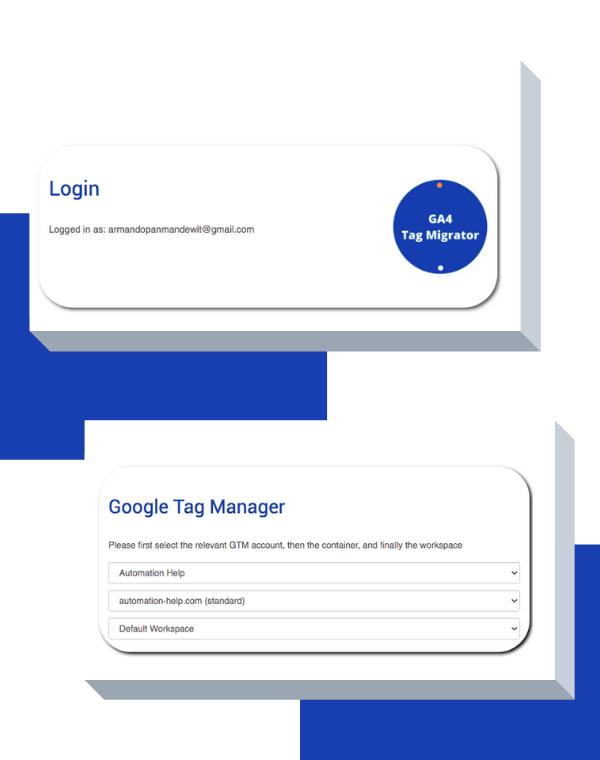 Automated Migrator
Automate the migration to Google Analytics 4
Our easy and intuitive user interface will guide you through selecting the right container, automatically migrating all Universal Analytics tags, while always giving you an option to undo a migration.
Create GA4 Property
You can easily create a Google Analytics 4 property and datastream
Easy Login
Use your Google account for a quick and convenient login
Undo Migration
If you are not happy with the end result you can easily reverse the migration
Testimonials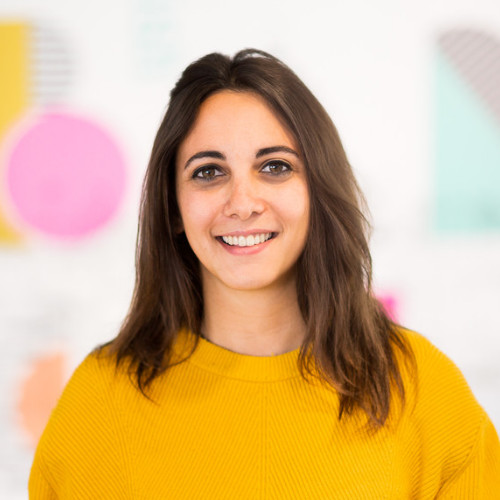 "I love how easy everything gets duplicated – Magic!"
Laura Benito
Analytics Manager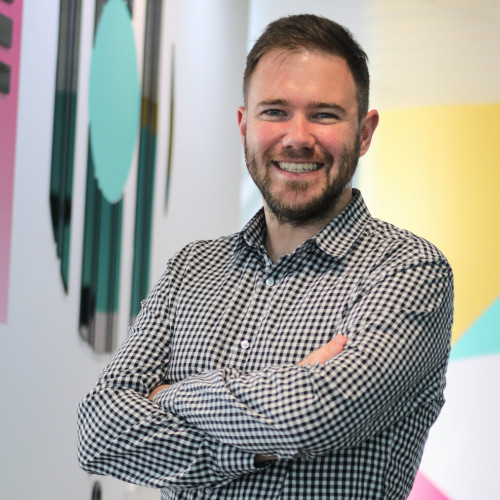 "Amazing how I was able to migrate to GA4 within minutes!"
Drew Forster
Technical Analytics Director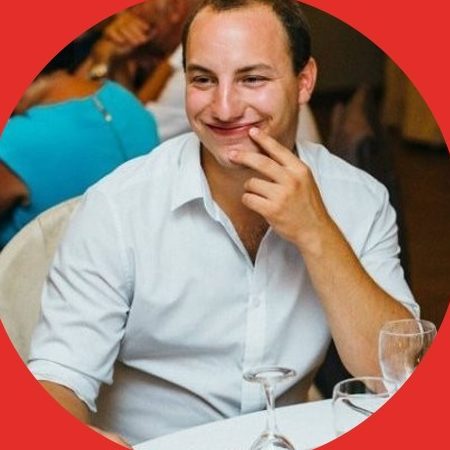 "Definitely worth the money with so much time saved"
Bert Schildermans
Head of Analytics